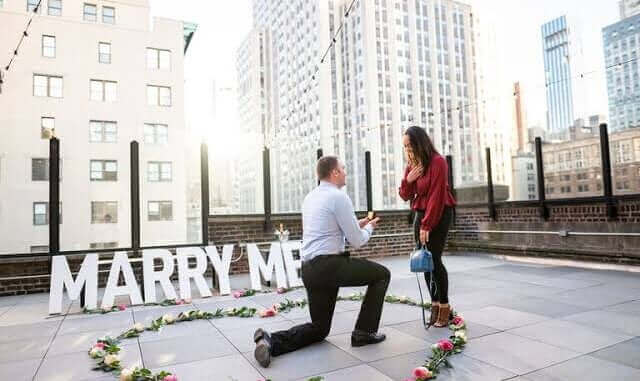 Planning a perfect proposal takes time and effort, but the result is a lifelong memory that you and your partner will cherish. By knowing your partner's preferences, choosing the right ring, finding a meaningful location, personalizing your approach, and capturing the moment, you can create a perfect moment that is uniquely suited to your relationship.
Planning a perfect proposal can be a nerve-wracking but incredibly rewarding experience. Whether you're a romantic at heart or more of a practical thinker, these five tips will help you create a memorable and meaningful proposal that your partner will cherish forever.
1. Know Your Partner's Preferences
The first step in planning the perfect proposal is understanding your partner's preferences. What are their favorite places, activities, and moments? Take note of their likes and dislikes. Are they a fan of grand gestures, or do they prefer a more intimate setting? The key to a successful proposal is tailoring it to your partner's tastes and personality.
2. Choose the Right Ring
Selecting the perfect engagement ring is a significant decision. Consider your partner's style and taste in jewelry. Some prefer classic solitaire diamonds, while others may lean towards colorful gemstones or unique designs. It's also essential to find out their ring size discreetly, so the ring fits perfectly on the big day.
3. Find a Meaningful Location
Choosing the right location for your proposal is crucial. It could be the place where you first met, a spot that holds sentimental value in your relationship, or a picturesque setting that complements the moment. A meaningful location can add a layer of emotional depth to your proposal and make it even more special.
Read Also: 6 Ways To Plan The Perfect Road Trip 
4. Personalize Your Proposal Approach
The most memorable proposals are often those that are deeply personal. Consider incorporating elements from your journey as a couple into it. You could write a heartfelt letter or recite a special poem. Personal touches like these can make your proposal uniquely yours and demonstrate your thoughtfulness.
5. Capture the Proposal Moment
In today's digital age, capturing the moment on camera is almost a given. Whether you hire a professional photographer or ask a friend to discreetly document the moment, having photos or videos of the proposal can help you relive the magic and share it with loved ones. Just remember not to let the documentation overshadow the moment itself; be sure to live in the moment while it's happening.