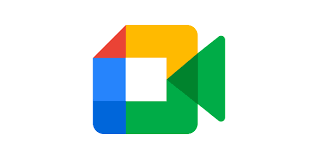 There's a new Google upgrade on the way so let's show you how to use the Google Meet Update. After the platform revealed one of its most-used features is receiving a substantial security enhancement, keeping your Google Workspace data secure should become a little easier.
With the addition of client-side encryption to Google Meet, your video calls and any shared content will be protected by an additional layer of protection.
Users of the video conferencing service should now have "direct control" over their data and the encryption keys used to protect it, with no one, not even Google, having access.
Google Meet encryption
Meet currently encrypts all user data while it is in transit between its facilities and at rest, according to Google. Client-side encryption, however, goes a step further by giving users direct access to their encryption keys and the identity service they choose to use to authenticate for those keys.
According to the company, the technology may be helpful for calls that require a higher level of anonymity, such as those that involve sensitive intellectual property or occur in highly regulated fields where compliance is crucial.
Google calls the change "another important milestone" and claims it would provide consumers "the highest level of safety and control over their data." There are no sweeping changes with regards to how to use the Google Meet update as much as there are in how safer it is.
Activating the modification will also prevent even Google from accessing audio and video content, "under any circumstances," and will also assist many places to comply with legal requirements.
Additionally, client-side encrypted calls won't start until the organizer shows up, forcing early-joining users to wait. Google adds that some features, like cloud-based noise cancellation or closed captions, that require server-side processing or parsing of call media won't operate.