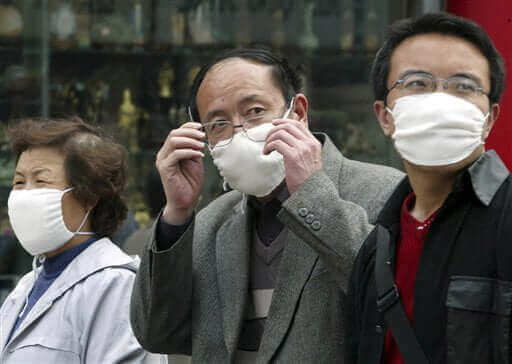 Bad flu seizes China, as COVID is also on the rise. Xian also informed the public about plans to shut down schools, if the outbreak spike up threats.
Famous for the terracotta army, Xi'an experienced some of the country's strictest lockdowns during the pandemic. Locals were banned from leaving their homes for a month in December 2021.
While there is no suggestion of an imminent lockdown in Xi'an, some have expressed fears that its plan could see a return to the zero-Covid approach, which the country abruptly abandoned in December.
People are though optimistic that the zero COVID approach might come into sanction. There is currently no suggestion of an imminent lockdown.
READ MORE: How To Get A Job At Canada Airport
Flu seizes China: how has the nation reacted?
Someone wrote on the Chinese social media platform Weibo that influenza outbreaks had always been common before Covid. But "life went on as per normal" when they hit.
Another person wrote that some local governments were "addicted to sealing and controlling". A lot of internet users have called the plan "excessive", especially after criticism of China's Covid controls. Also, this recent flu has also caused a shortage of medical supplies in pharmacies and hospitals.
In a report at BBC, a senior fellow for Global Health at the Council on Foreign Relations, said, "to local residents who were traumatized by the lockdown measures not long ago, the return to the same draconian method in coping with flu outbreaks is by no means justified."
But Tang Renwu, dean of Beijing Normal University's School of Government said China was not likely to see a comeback of stringent lockdown policies.
Speaking to the Singapore newspaper Lianhe Zaobao, Prof Tang said other local governments may put out similar plans in the days to come. This is because Chinese authorities are intent on containing the seasonal flu.
"Local governments should pay attention to their wording when issuing similar documents so as not to trigger social panic," he said.