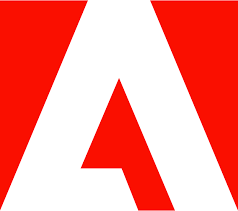 As it turns out, Adobe is training AI with your content. What are we talking about? Once again, art and AI are in the news, but this time, it's not about artwork produced by machines.
Instead, Adobe's approach to content analysis is under attack. The Photoshop developer's use of the content on its servers came to light through social media users; it looks like Adobe may be utilizing it to train AI.
A rush of users then started to identify ways to restrict privacy settings throughout the entire collection of Creative Cloud and Document Cloud apps in response. Even the creators of the free sketching program Krita joined the Twitter commotion and expressed their disgust at Adobe's conduct.
READ MORE: Teams Feature Coming To Zoom
Adobe Is Training AI With Your Content: content analysis in Adobe
When Adobe introduced content analysis to its data-collecting permissions, consumers chose whether or not to participate in the divisive strategy. This sparked an online backlash.
A screenshot of the new option with the accompanying explanation has gone around. It states that "Adobe may analyze your content using techniques like machine learning to develop and improve our products and services. You can always choose not to have Adobe examine your files for the purpose of creating and improving our services. Within certain bounds, this setting is inapplicable.
Creatives could unknowingly discover that their work is being utilized to train algorithms if this option is not toggled off.
This is not a new policy, though. The FAQs, which were most recently updated in August 2022, contain the original text. There, the business continues:
"Adobe analyzes your material primarily using machine learning in Creative Cloud and Document Cloud. When a computing system employs algorithms to analyze and learn from data without human interaction in order to identify patterns and make predictions, this process is referred to as machine learning."
Over the past few years, one of Adobe's greatest triumphs has been artificial intelligence. It is known as Adobe Sensei, and it integrates with programs like Acrobat and Premiere Pro to produce outputs of a better caliber using a more user-friendly set of creative tools.
It turns out—perhaps not surprisingly—that user material is Sensei's secret ingredient. This involves submitting work to Adobe Stock, Adobe Express, and Lightroom, participating in beta testing and improvement initiatives, and processing PDFs' structural components.
An Adobe spokeswoman responded to the uproar. She told several media that consumers retain control over their privacy preferences and settings. She also reiterated that this was a long-standing policy. That's good to know, then.