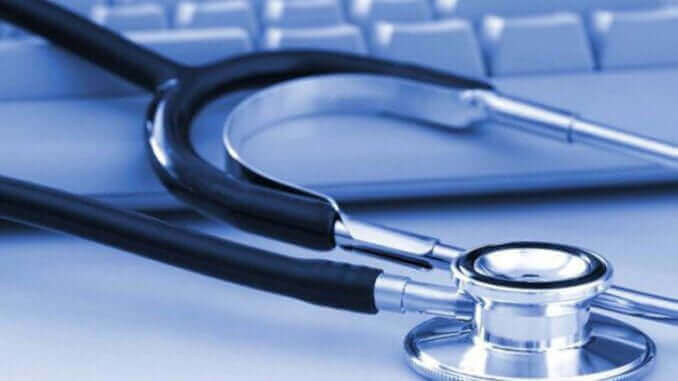 The Lagos State University Teaching Hospital, LASUTH, recently carried out a non-surgical repair of a hole in the heart defect. The non-surgical repair is known as Ventricular Septal Defect Closure. It was carried out at the hospital's cardiac catheterization laboratory by experts.
The hospital took to their Twitter handle @LASUTHikeja to announce this feat. LASUTH is the first of its kind as a public tertiary institution to do this.
The tweets read
"As a public tertiary health institution, the Lagos State University Teaching Hospital (LASUTH) is never resting on it oars, in its provision of quality health solutions to the residents of Lagos State, Nigeria and the World at large.
"On Tuesday, the 20th of June, 2023, at the hospital's Cardiac Catheterization Laboratory. Experts carried out a first of its kind procedure called Ventricular Septal Defect Closure (VSD), in a tertiary health institution.
"According to Dr. Oluwaseye Oladimeji, a Consultant Interventional Cardiologist in LASUTH. He described the procedure as one being performed on patients born with a hole in the heart". "There are two ways to deal with holes in the heart. One is to perform an open heart surgery, while the other way, is to do a non-surgical closure".
Dr. Oladimeji defined VSD as a type of heart procedure that closes a hole between the left and right ventricles of the heart. This can be done without making an incision in the chest wall and the defect can be closed using a disc-like device.
The Consultant Cardiologist said that patients who undergo this procedure can be discharged two hours after VSD closure and they can be on their way home.
A hole in the heart is a hole between the upper chambers of the heart (atria).  Therefore, it is known as an Atrial Septal Defect, ASD. The hole increases the amount of blood that flows through the lungs.
The condition is one of the most common congenital heart defects (present at birth). It occurs when one of several openings in the wall dividing the upper chambers of a baby's heart fails to close. It fails to close as it is developing during pregnancy.
ALSO READ