Zoom Introduces Translated Captions
2 min read
Big news as Zoom introduces translated captions. Thanks to a recent update, having trouble understanding a Zoom call in a foreign language may soon become a thing of the past.
The video conferencing company has announced that users will soon have access to translated subtitles. With support for the first 12 languages.
Not everyone will have access to the new function.  You must have a premium Zoom account and purchase an additional add-on in order to use it.
Translated captions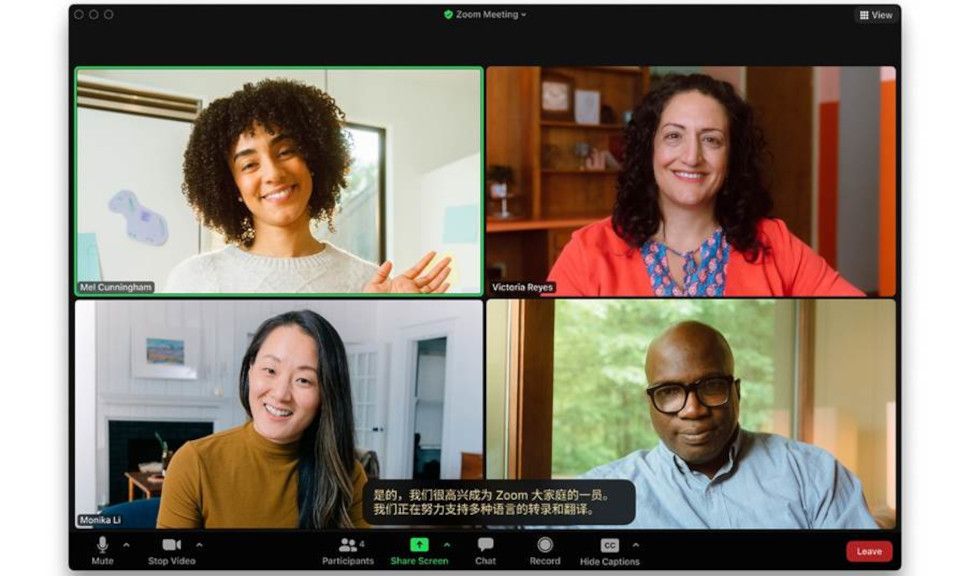 According to Zoom, captions that have been translated eliminate the need for interpreters and outside integrations. Allowing you to create a more welcoming atmosphere in all of your meetings and webinars.
Translation captions, according to the company, "assist bridge language gaps whether you're a huge organization conducting business in numerous languages or a global university with multinational enrolment."
If a meeting or webinar is recorded, the translated captions will also appear in the entire transcript. But not on the actual recording in addition to being translated and shown in real-time.
Dutch, English, French, German, Italian, Portuguese, Russian, Spanish, and Ukrainian are the first languages supported. Mandarin, Japanese, and Korean are also accessible in beta.
The add-on costs $5 per month per user with any paid Zoom license. But it can be used with any license type inside a paid account (even Basic) if it is purchased.
Once activated using the Zoom web interface, translated captions operate in accordance with a host's predefined parameters. This enables use by all participants and attendees during a meeting or webinar. While in a meeting, full transcripts can be toggled on, with the text appearing in a pane on the right side of the interface.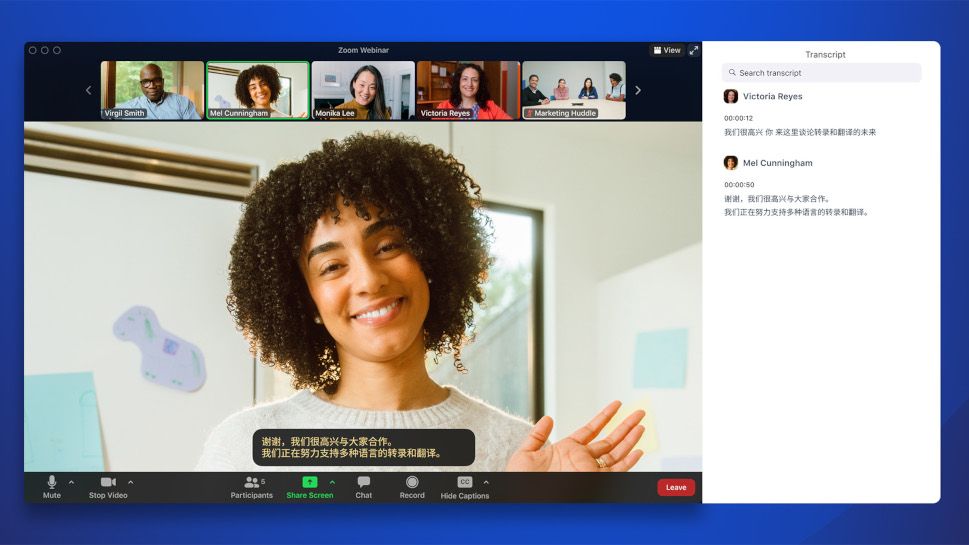 Days prior to the launch, Microsoft Teams, Zoom's main competition, also revealed that live captioning would be coming to their platform.
Microsoft Teams customers will be able to choose live captions in the language of their choice when initiating and setting up a call, assisting them in better understanding other participants.